Dentists Lindström Rempe & Enckell.
Professional dental care in a safe environment
With extensive experience, we offer everything in dental care with the latest technology. In our friendly waiting room, you can feel at home. We're here to assist you and always strive for you, as a patient, to feel well treated.
We offer the following in dental care:
At LE Dental, we offer a wide range of dental services. Click below to see all of our services. If you can't find what you need, don't hesitate to contact us, and we will make sure that you get the dental care you require!
We currently have two dental teams with us
LE Dental currently has two dental teams, Team Lindström Rempe and Team Enckell. We strive to ensure that you, as our patient, feel safe, well-received, and professionally treated. Our goal is for every patient to leave our premises with a smile on their face!
More information about our employees can be found under the tab Our staff »
We are located in the heart of Helsingborg, just a stone's throw away from public transportation such as buses, trains, and ferries. There is parking right outside the practice on Stortorget as well as nearby parking lots.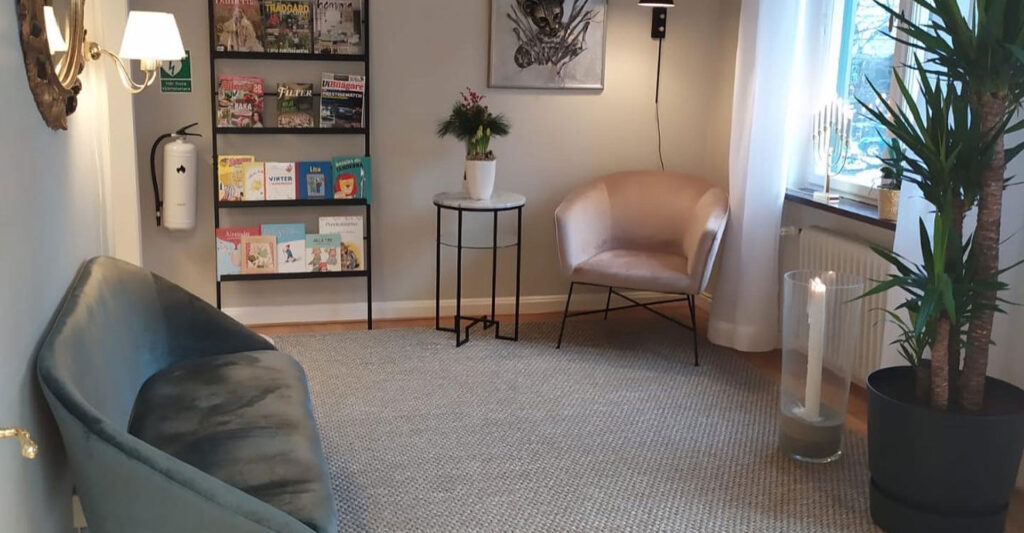 Our dental teams consist of a group of friendly individuals with extensive experience and a strong commitment to providing safe and comfortable services. At LE Dental, we prioritize patient-centered care and strive to ensure that every patient feels secure during their visit with us.
We are located right in the city center of Helsingborg!
Our clinic is located in the center of Helsingborg on Stortorget 11, above Fahlmans bakery. We are very proud to be Helsingborg's oldest private dental clinic in the same location! Close to everything with a strong local connection.
Welcome to LE Dental!
You can also reach us from here!
Are you wondering about something or need help booking an appointment? You can do it from here and we'll get back to you as soon as possible!
What do our customers think about us?
Have you been to our place before? Please tell us what you thought about our service!
We always appreciate the opportunity to improve our service and the quality of our work. Therefore, we listen carefully to our patients. If you have an opinion about us, we would love to hear it!
Ett fullservice ställe för mina tänder! Toppklass på helheten, plus att du får ett bemötande som är varmt och äkta! Tack! 💚
Victor Barksten
2023-10-22
Trevligt och smidigt😃
Jag är väldigt nöjd med den tandvård jag fått på LE Dental. Personalen är dessutom mycket professionell och trevlig!
Karl-Henrik Hofmann
2023-09-02
Tack Lisa Bet av en tand på fredagskvällen skickade ett mail till Tandläkare Lindström Rempe, samma kväll. Lördagsmorgon ringer Lisa att hon kan öppna mottagningen bara för mig, 11:30 var jag lagad och super fräsch i munnen igen. Undrar om det finns någon annan tandläkare som hade gjort detta. Tusen rosor till dig! Vänligen Kalle
Fantastisk personal!!
Therese Wallter
2023-06-21
Hela familjen går hos Tandläkare Lindström Rempe och vi är väldigt nöjda. De ger det extra!! Tack för det!
gunilla wärnström
2023-02-06
En tandläkarpraktik med trevlig och proffsig personal. Mycket snabb och bra hjälp vid akuta tandproblem! Därtill ett bra läge i stan. Jag rekommenderar varmt!
Mirza Kursumovic
2023-01-30
Vill man få världsklass behandling och oerhört trevligt bemötande då ska man gå till Lindström tandläkare. Rekomenderar verkligen.